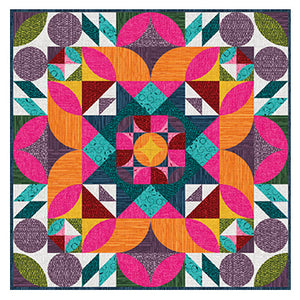 The way this pattern was designed, possibilities bloom before your very eyes as you rotate your pieces to see a wide variety of final design options. It's like a colourful kaleidoscope.
Two layouts are provided in the pattern - Bloem 1 & Bloem 2 - that result in 6 different design options.
The quilt can be made in two sizes: 48"x48" or 64"x64".