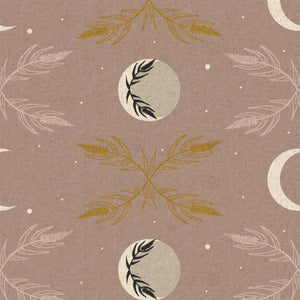 Sold by the 1/2 yard (18" X width of fabric); multiple units cut continuously.

This is one of the most stunning canvas prints we've seen!  The background is a soft mauve, with big beautiful harvest moons and a touch of shimmer with metallic gold feathered wheat stalks drifting by.
Standard fabric width of 42-44"