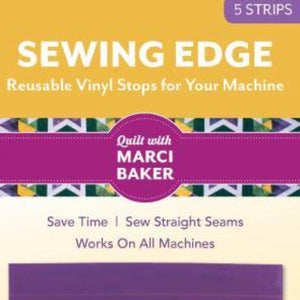 Use these reusable purple vinyl strips to help maintain accuracy with your seams!  Align it so that your fabric butts up against it and you get an accurate 1/4" seam.  Need a different seam size?  It's reusable and can be moved multiple times. 
Especially helpful if new to quilting and struggling with accuracy.
Comes with 5 strips in a package.