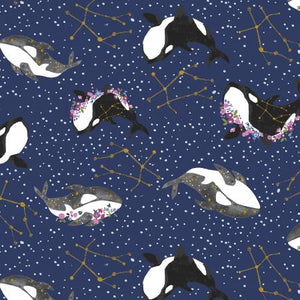 Sold by the 1/2 yard (18" X width of fabric); multiple units cut continuously.

Queen of the Sea is right!  These playful whales are adorned in sweet flowers as they frolic with the stars.
The color is a rich combination of purple and blue.  
100% cotton; made in Japan

Standard fabric width of 42-44"