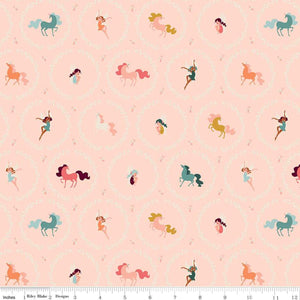 Sold by the half yard (18" x width of fabric); multiple units cut continuously.
Fat quarters are sold individually. (18"x22")
This whimsical fabric by Ashley Collett Design for Riley Blake Designs features a medallion style design with fairies and unicorns circled by flowers. Gold is antique gold sparkle.
Perfect for quilting, garments and home decor projects.
Standard fabric width: 42 - 44"