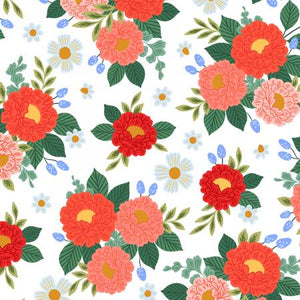 Sold by the 1/2 yard (18" X width of fabric); multiple units cut continuously.

The Garden & Globe collection by Erin McManness for Cotton + Steel  is a beautiful collection of paying tribute to a peaceful day spent daydreaming in the cool shade of a summer garden.
Standard fabric width of 42-44"