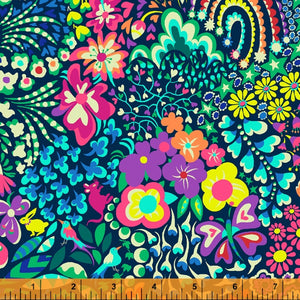 Sold by the half yard (18" x 108" width of fabric). Multiple units cut continuously.
A marvel of fantasy flowers on a dark blue background, by Sally Kelly, from the Eden Collection.  
This fabric is 108" and would be a stunner on the back of any quilt, and would also be fantastic for garments!  Super soft and silky.