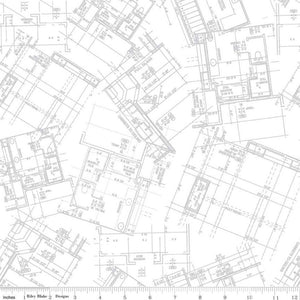 Multiple half-yard units are cut continuously.  
Fat quarters are sold individually.
This low volume print features architectural drawings in gray on a soft white background.   This print is part of the low volume Hush Hush collection, by various designers, for Riley Blake Designs.
100% cotton
Standard fabric width of 42-44"