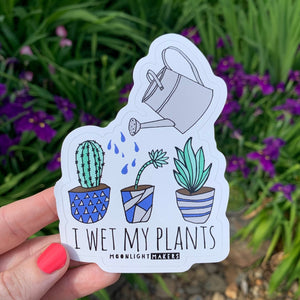 We love a good pun.  And just sayin' maybe we have friends that wet their plants.  And we love them wet plants and all.
Printed on coated water resistant vinyl.  Weather proof and scratch resistant.
*Moonlight Makers is not affiliated with Moonlight Quilters but we sure do think we should be friends!