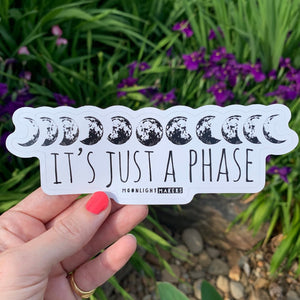 We love a good pun.  And we're 'Moonlight' Quilters. And we have lots of phases. And our current phase is don't pass over a good thing when you see it!
Printed on coated water resistant vinyl.  Weather proof and scratch resistant.
*Moonlight Makers is not affiliated with Moonlight Quilters but we sure do think we should be friends!