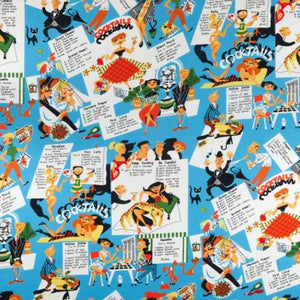 Sold by the half yard (18" X Width of Fabric)  Multiple units cut continuously.
This retro style print features playful people out and about with cocktail in hand.  Not only that but it has actual factual cocktail recipes printed on it!
A bar mat/table runner, placemats or napkins would be extra fun with this one!

100% cotton