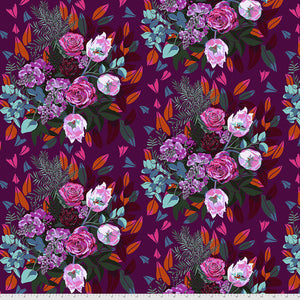 Sold by the 1/2 yard (18" x WOF). Multiple units cut continuously.  
Anna Maria Horner's "Made My Day" collection features flowers and foliage bursting with color and character.
Fabulous flower bouquets in pinks against a striking violet purple background with vibrant orangey red leaves.

100% cotton fabric

Standard width: 42-44"