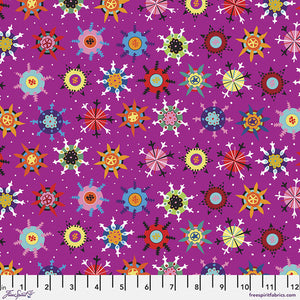 Multiple half-yard (18" x WOF) units are cut continuously.  
Fat quarters (18" x 22") are sold individually.
The Night Fancy collection by Victoria Findlay Wolfe conjures the busy happenings outside our windows when the day is done.  Her designs have beautiful movement in them that make any quilt special. 
100% cotton
Standard width 42" - 44"