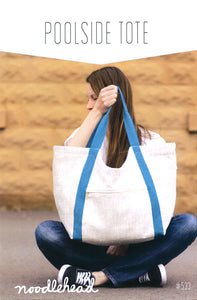 This roomy tote bag is great for toting just about anything!  Going to the pool, shopping, quilt class, kiddo supplies for the day? You're covered! 
Pockets and a key holder help keep it all organized.
Finished size: 7.5" D x 14.5" wide across base, 14.5" tall and 23.5" including handle.