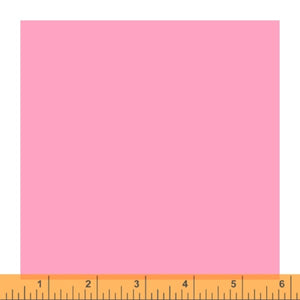 Sold by the 1/2 yard (18" X WOF). Multiple units cut continuously.
We don't know who named these gorgeous solids by Ruby + Bee but they did a great job!
Posy is not too delicate petal pink that makes us think of the first wave of blooming pink roses in the spring.
Retail per yard: $8.50
SKU 51583-11