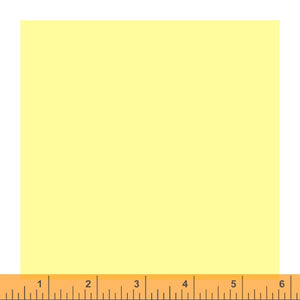 Sold by the 1/2 yard (18" X WOF). Multiple units cut continuously.
We don't know who named these gorgeous solids by Ruby + Bee but they did a great job!
Remember putting cream in a tin can in school and shaking it until you got butter?  This is that soft butter yellow color and  now we need a snack!

Retail per yard: $8.50
SKU 51583-30