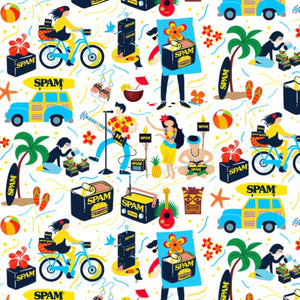 Sold by the half yard (18" X Width of Fabric)  Multiple units cut continuously.
Can't help but smile at this fun Spam fabric!  It radiates fun and aloha.  
In addition to a fun tropical quilt, we can see this as an apron, pot holder/oven mitt, placemats - you name it!
100% cotton