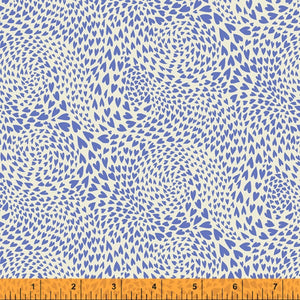 Multiple half-yard (18" x WOF) units are cut continuously.  
Fat quarters (18" x 22") are sold individually.
100% cotton
44" Width of Fabric
We can't say it any better than the artist who created this magic collection so we're not going to try!
"Step into EDEN where a paradise of vibrant colors and patterns awaits. Under sunlit skies, exotic birds and butterflies dart amongst opulent flowers and foliage in an uplifting, effervescent display. Set amongst these are doves in love, dancing beetles and blankets of flowers in restful pinks, sunshine yellows and summery blues, shot through with deep teals and dashes of olive. Inspired by Indian chintz fabrics, EDEN energizes with color, calms the soul and makes you smile." ~ Sally Kelly
Sally Kelly was the Senior Designer at Liberty of London and her designs are stunning!