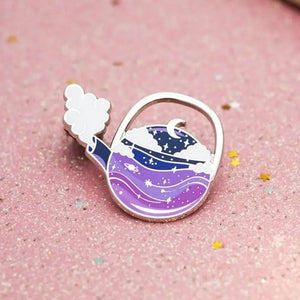 A purple and blue pin that celebrates tea lovers, this magical team pot is sure to keep you company when you have a late night of crafting and creating!
Stamped with "The Gray Muse" on the back. Each polished hard enamel pin comes mounted with a backing card.
This enamel pin comes with two rubber clutches. Size: 1.5" wide x 1.25" tall hard enamel pin.