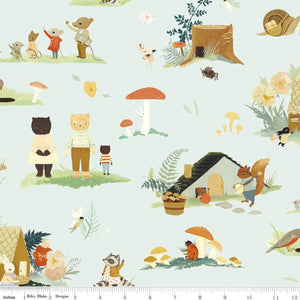 Sold by the 1/2 yard (18" x width of fabric); multiple units cut continuously.
If there is a cuter print out there we haven't seen it!  Kitties, mice, ladybugs, snails, racoons and more, all having a fun big day - the fussy cutting potential is awesome!

100% cotton fabric
Standard width: 42-44"